"Bringing Vancouver's local art scene into the spotlight"
Frame
is a platform that showcases artisans in Vancouver, presenting an intimate look into their creative process, strengthening the local art community.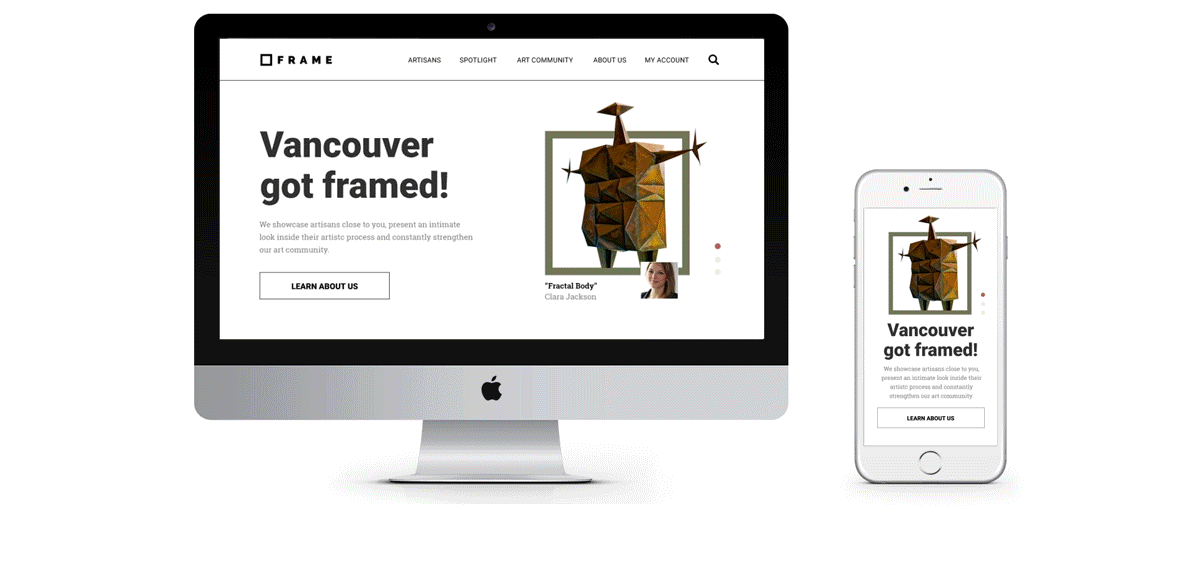 Where's the local art scene?
Interviewing local artists made me realized they are more focused on creating high-quality pieces than in advertising themselves.
For the identity of the project I wanted to create a strong icon that could represent the project's purest essence and that could portray different types of art. A playful and flexible logo inspired the entire interface design.


I wanted to create real-life interaction between users so by encouraging direct conversations and suggesting art crawls around Vancouver,  FRAME would allow users to translate the digital experience into a tangible one.
Additionally, an art community dashboard was created to keep people updated about upcoming events, weekly highlights, and local businesses promotions.
___
More Details
Want to know more about the process behind this project? Check out this
article.