Right from the start, Swatch connected with art. That's why we decided to create a campaign where clients and potential users could design their own watch and potentially receive the opportunity to have their design being part of the 2016 Collection.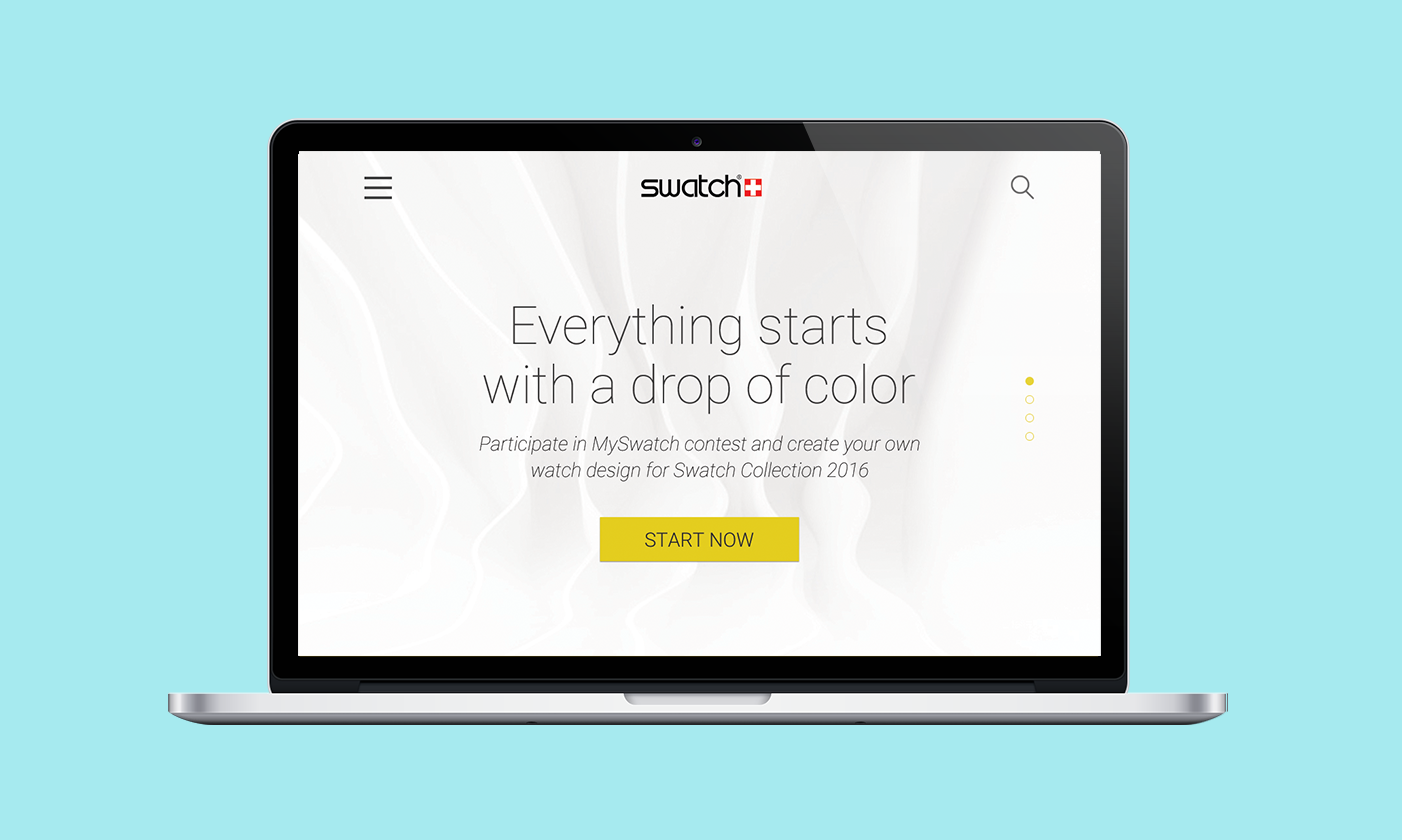 A responsive watch customizer was created to allow users to quickly visualize how their color selections were going to look together in their watch. As soon as their design is ready, they can rapidly submit their design to the contest and share their creation in their social networks to receive more votes and exposure.
​​​​​​​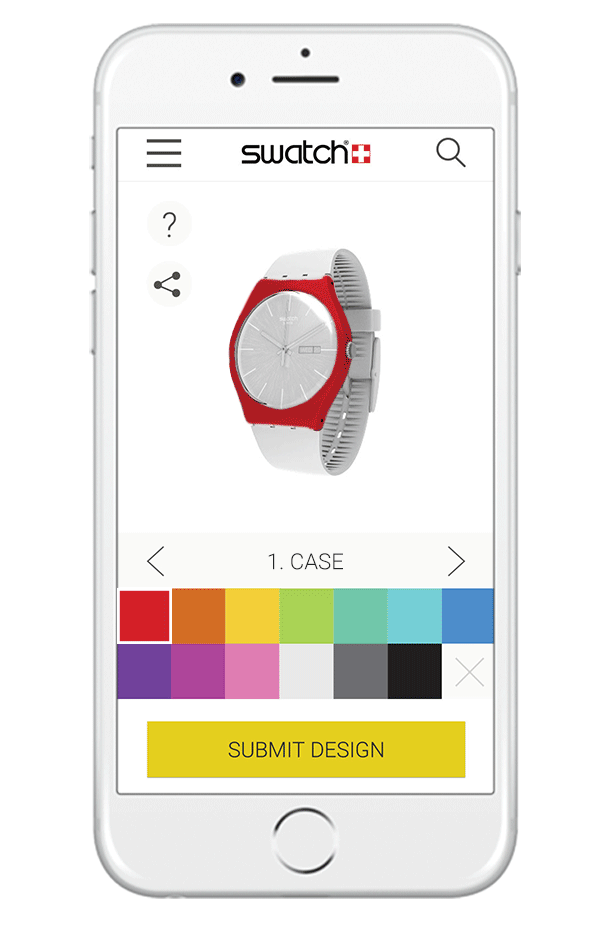 This responsive microsite allows users to engage and participate on the contest wherever they are at the same time that they're 
becoming members of the worldwide known Swatch Club. This brings an opportunity to clients to get more engage with the brand and receive special offers and discounts.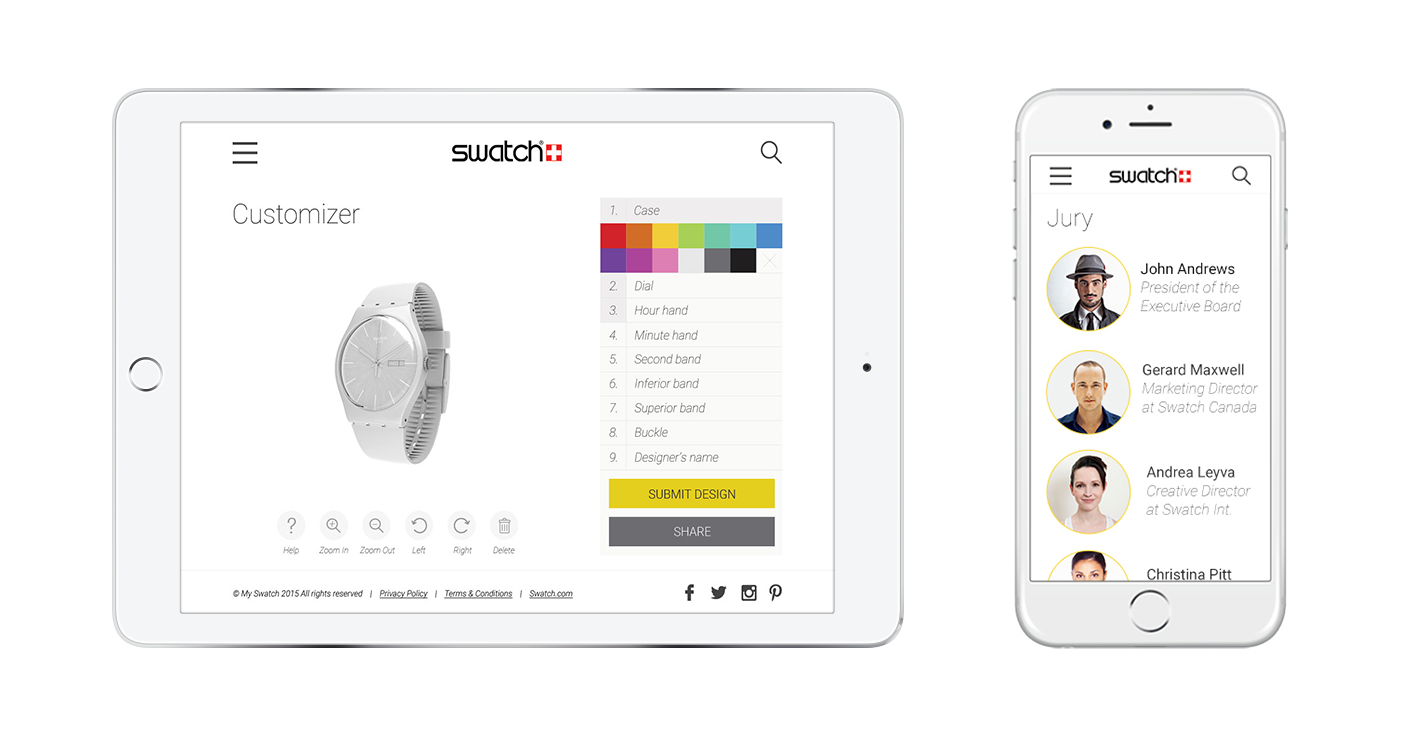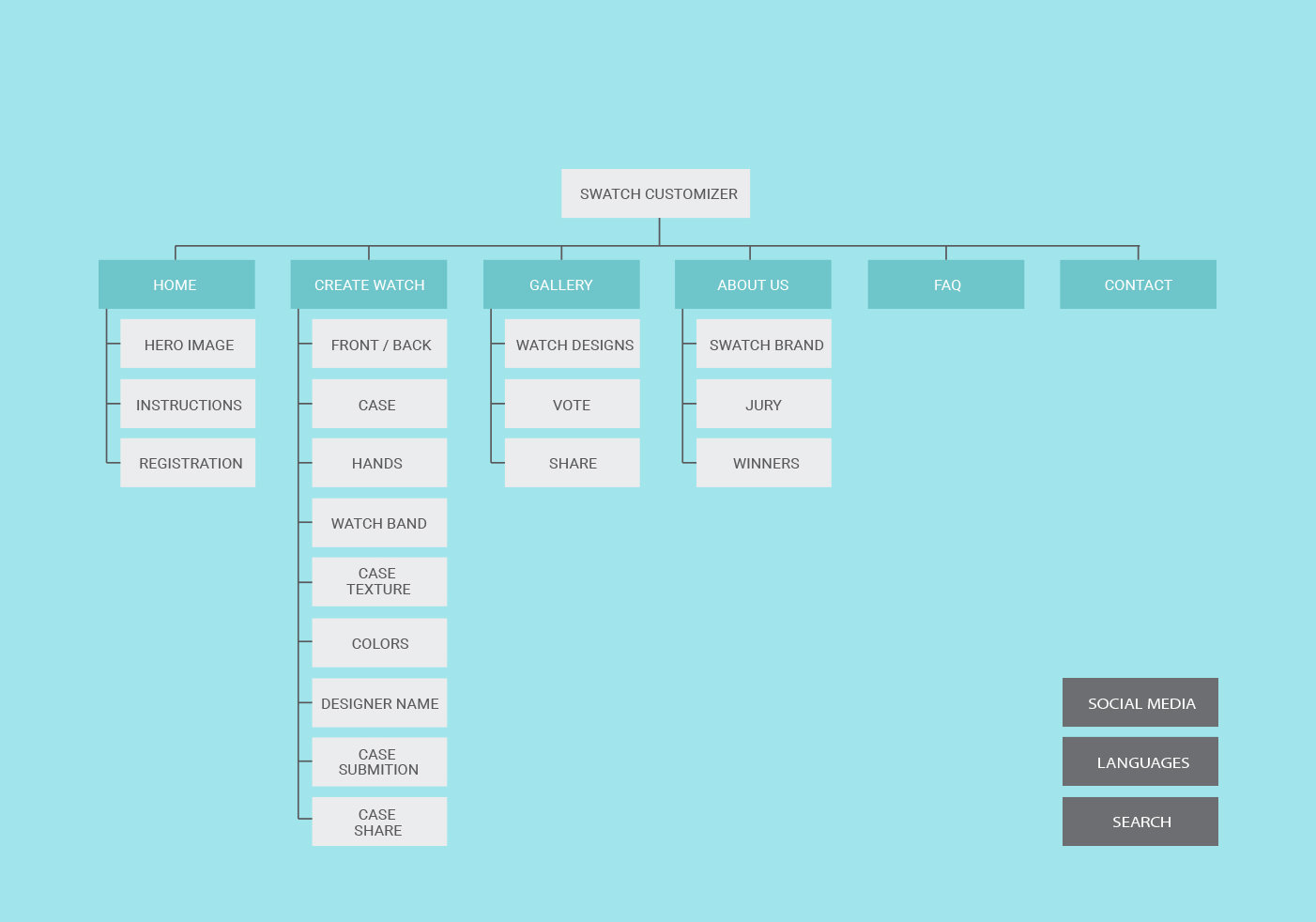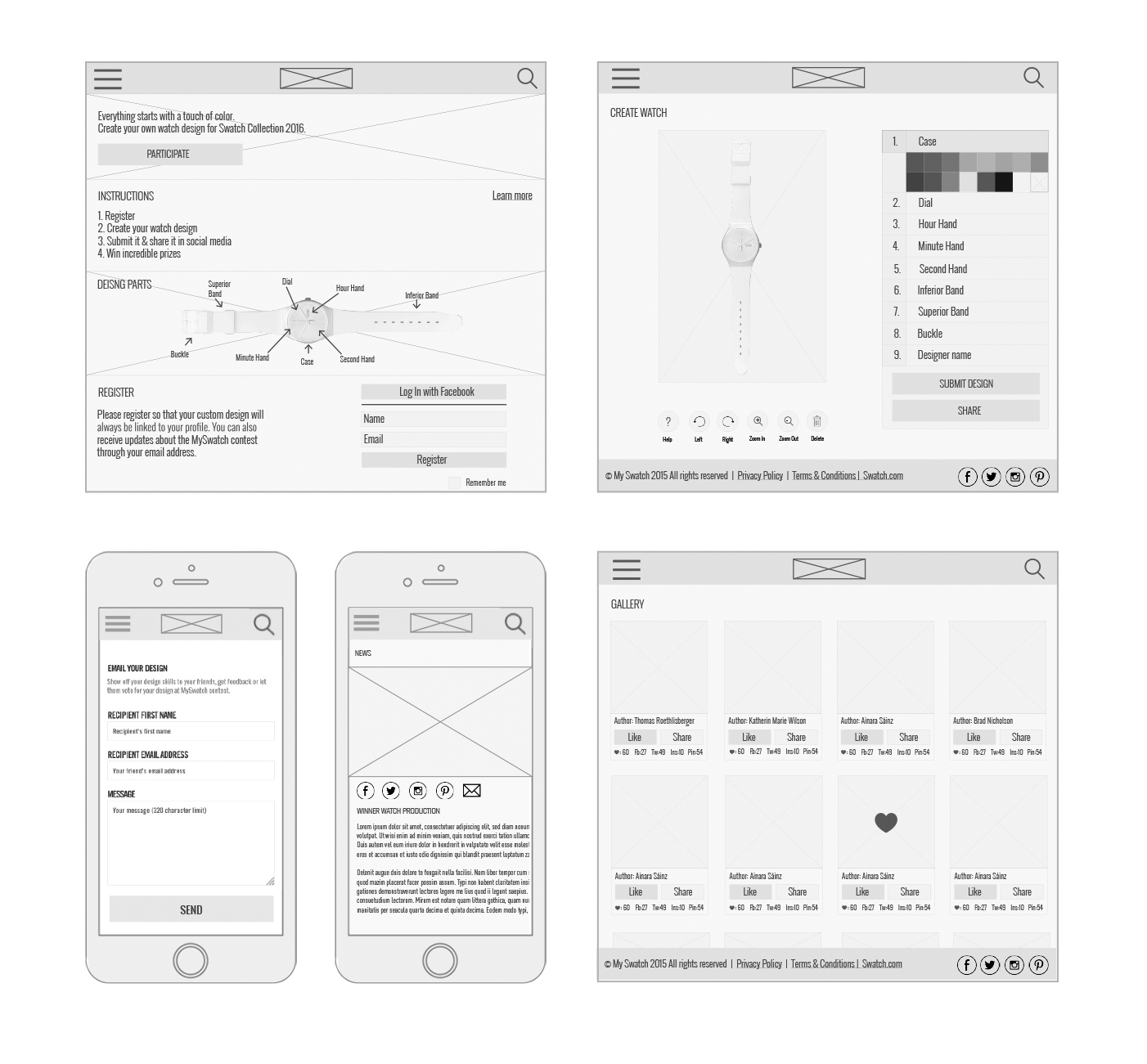 * Brand wasn't involved in this interactive piece. It was only an exploratory project.*