"The social network for your best friend"
Dogner is a mobile app that works as the meeting point between pet owners and those who offer services, which allow them to find the best quality of life.
​​​​​​​

20+ icons were designed to support the app's menu visualization. These make the app intuitive and easier for users to interact and navigate to the main screens. A contrasting color palette and a sans serif typography was applied throughout the interface design.


Paper low-fidelity wireframes allowed us to translate our first ideas and produce the initial layout for each screen. After testing and validating the concept a second round of more detailed wireframes were designed.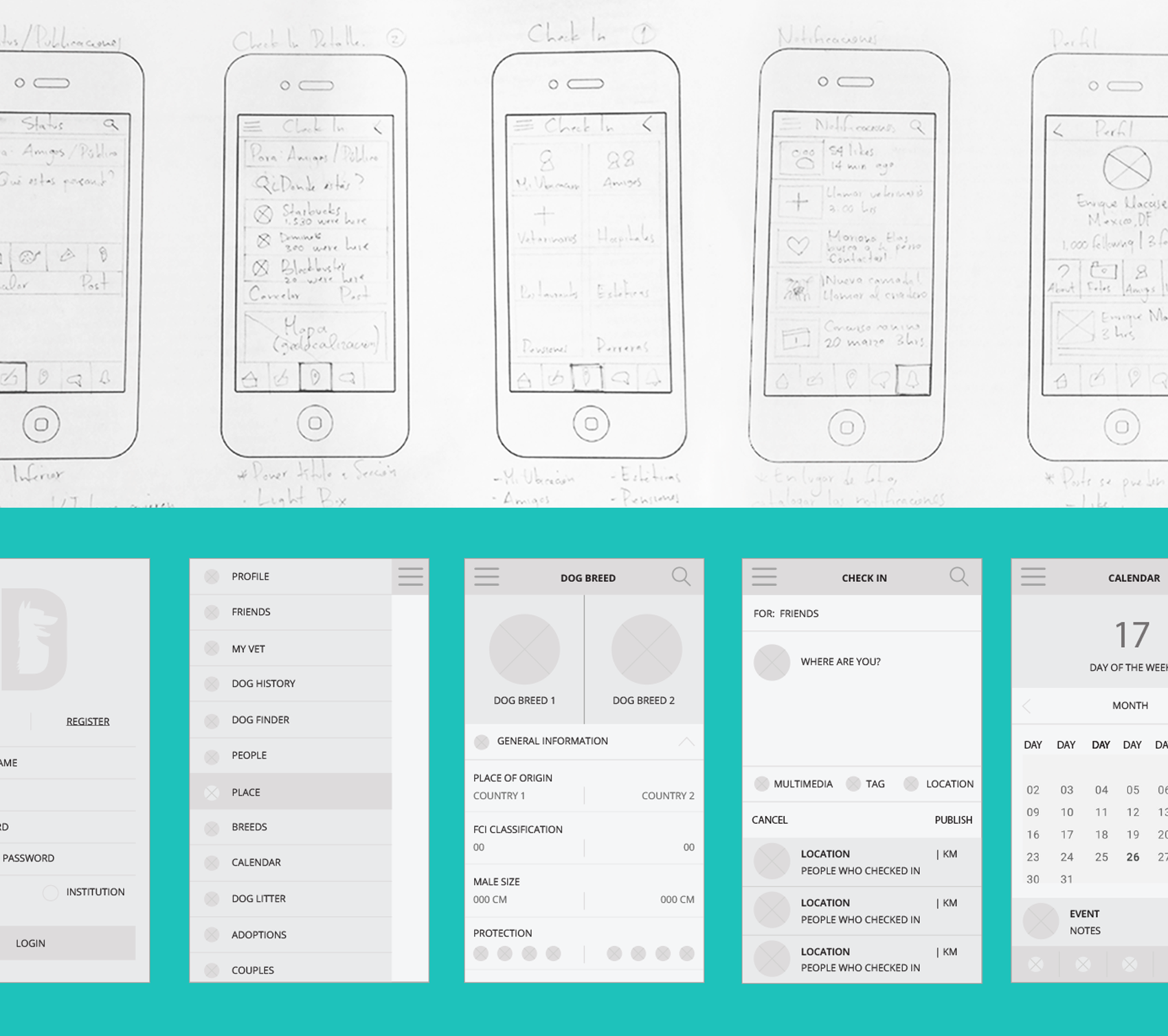 Our goal was to maintain our interface design and the messaging as simple as we could to avoid confusion. We created consistent interactions throughout the experience, applied clear content hierarchies and implemented ways for users to undo actions.